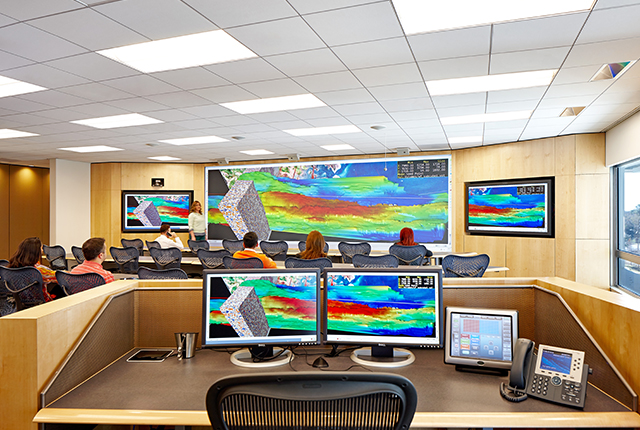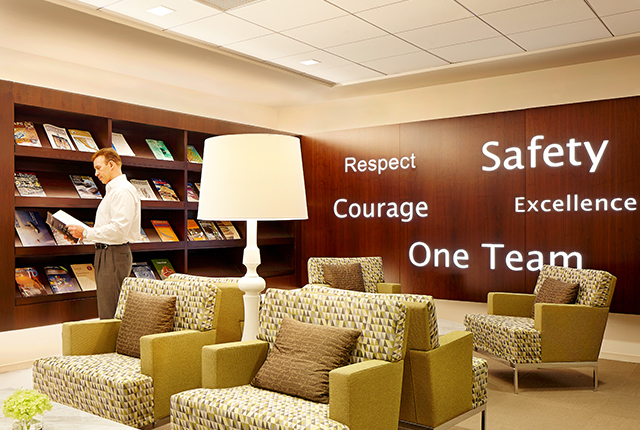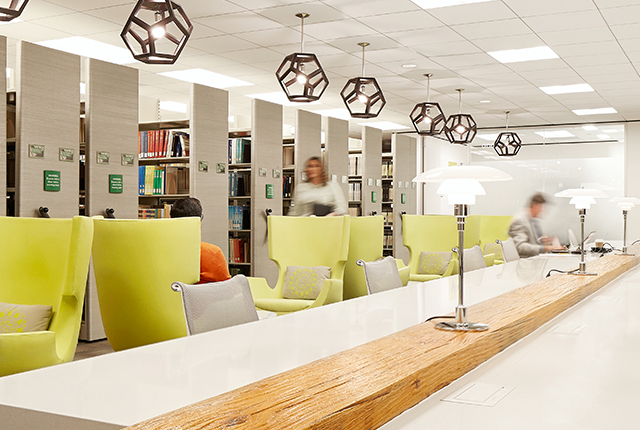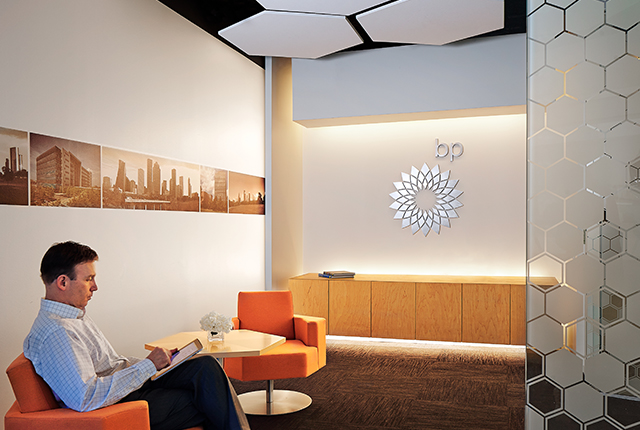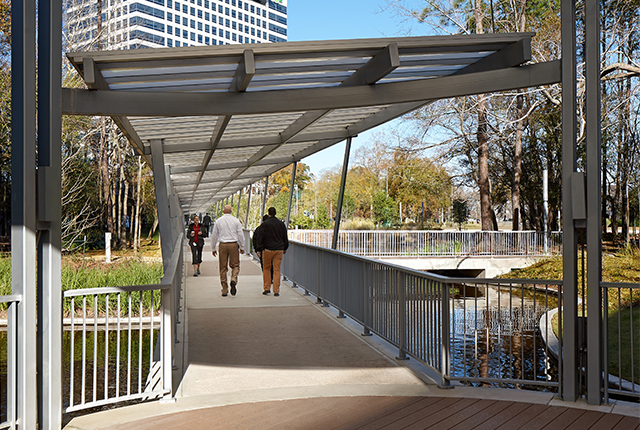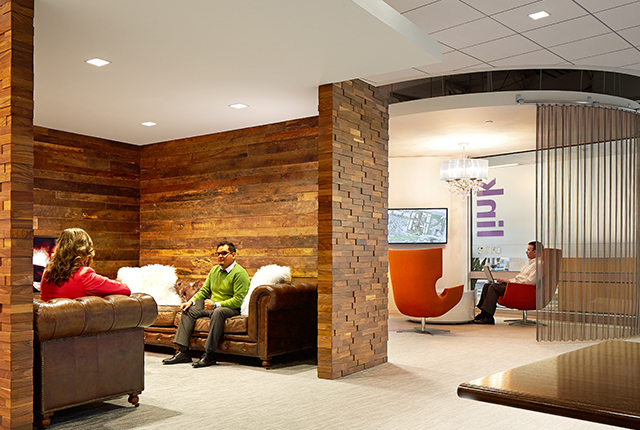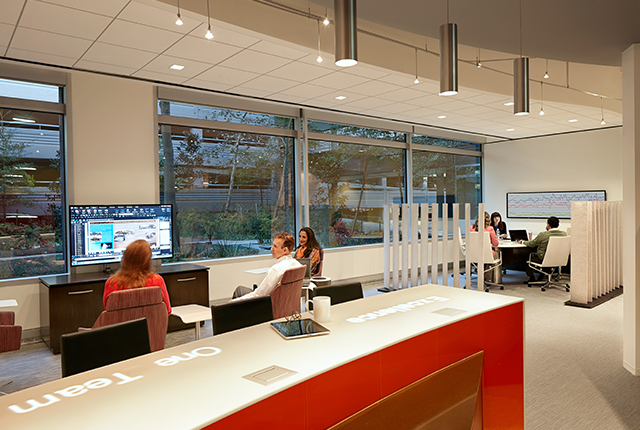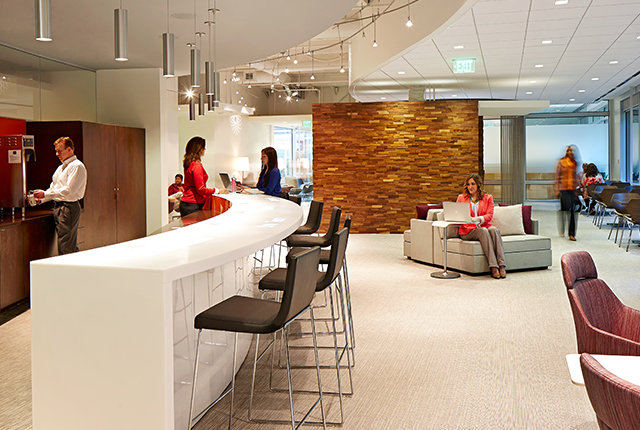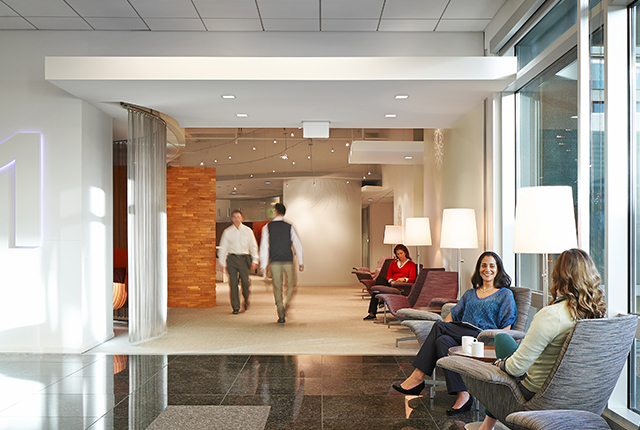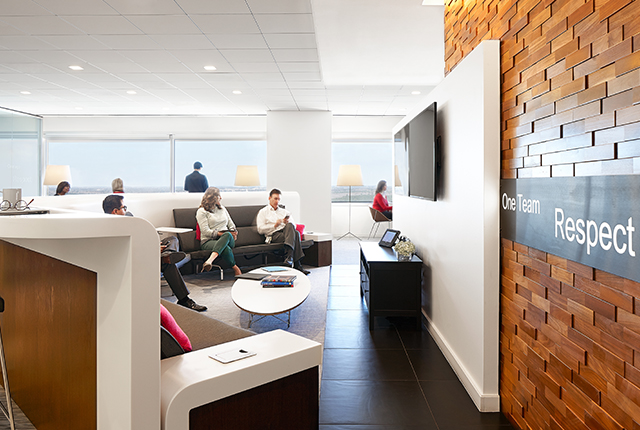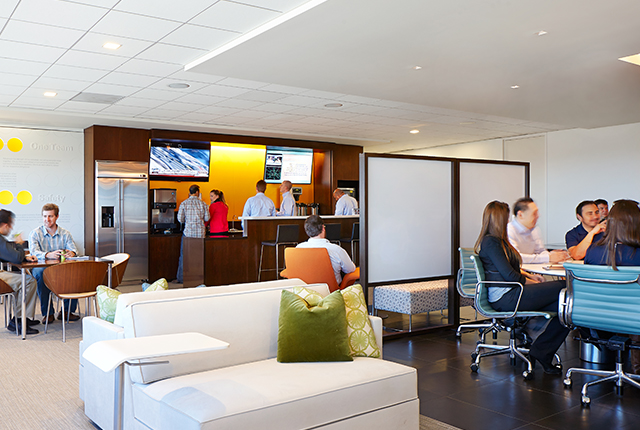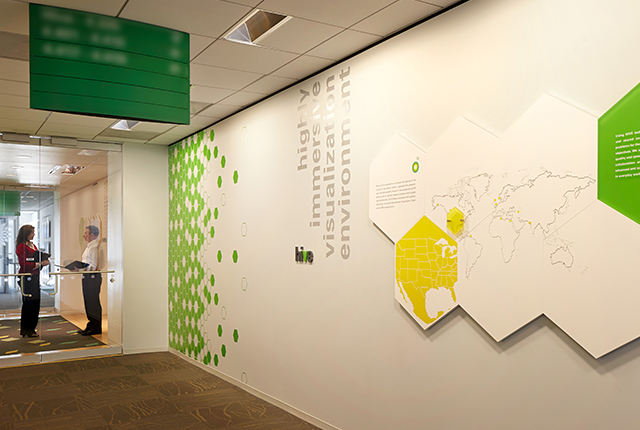 BP Westlake and Restack
Market: Office
Project Type: Renovation
A multi-floor restack and remodel of BP's high-end immersive meeting and conference space. With over 24,000 SF of buildout, the BP Westlake and Restack include a spacious cafeteria, multiple conference rooms, and office space to service the BP Houston office operations.
This destination area was designed with several unique meeting spaces to connect with others and collaborate. The most talked-about area is a small meeting room in the front portion of the project.  The space's exterior walls are wrapped with wood tiles that were hand-installed in a brick pattern to give a three-dimensional effect.  The interior walls are wrapped with reclaimed wood slats that frame a TV monitor showing a burning fireplace to give the feel and comfort of residential space.
Another distinctive meeting space is framed in a radius with chain curtains and has a very open feel to it.  The café area is divided by a curved wall and the countertops have accent lighting to illuminate BP's Core Values – Safety, Courage, One Team, Respect, and Excellence.
Along with the Destination Area, a new home was built for Human Resources.
Location:501 Westlake Park Boulevard, Houston, TX 77079