Commercial Lean Construction Services in Houston, TX
How do you build a 14-story tower and parking garage from ground-breaking to tenant move-in in 364 days?
Anslow-Bryant utilizes Lean Construction as a core principle in every aspect of our work. Lean Method brings added value by eliminating waste. Our Lean Construction principles look to maximize workflow by eliminating waste; workers waiting on work or work waiting on workers.
Lean Construction in Commercial Markets
Lean Construction processes will transform your project's delivery. As an Anslow-Bryant partner, you'll receive customer-focused services that aim to optimize your project resources. The Anslow-Bryant Lean Method focuses on the elimination of waste. The 8 forms of waste are:
Over-production
Transportation
Excess inventory
Defects
Over-processing
Wasted motion
Waiting time
Wasted potential
A core tenant of the Anslow-Bryant Lean Method is Continuous Improvement. We are always looking for opportunities to increase value and eliminate waste at all steps of the building process and from all team members. Buy-in from all parties is essential to the Lean process; we hold Daily Huddles with all of our trade partners on-site to discuss the day's activities, and ensure we have no unanticipated interruptions to the project. Lean at it's core is simple: find things that bug you, and fix them.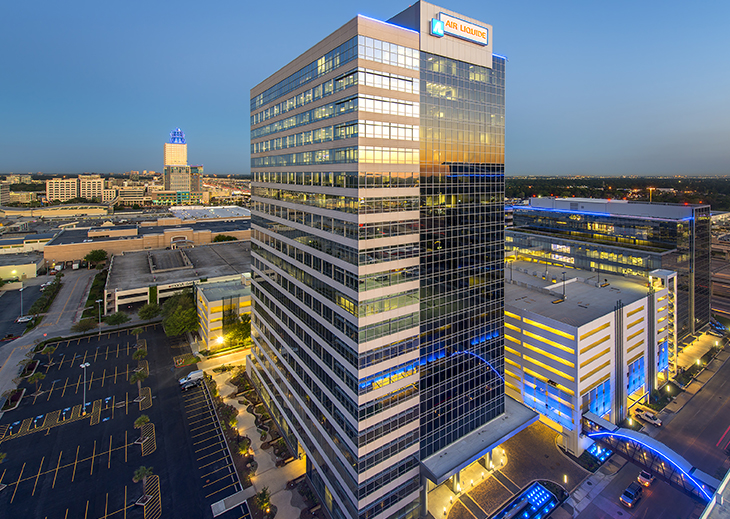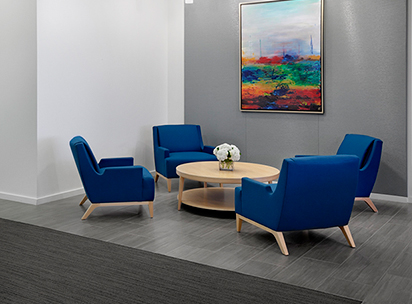 Lean Construction at Anslow-Bryant
Anslow-Bryant utilizes Lean Construction principles and in particular the "Last Planner" methodology in our on-site schedule management. This brings added value by cutting out wasted material, wasted time, time delays, and cluttered job sites. Our Lean Construction program maximizes work flow, minimizes labor and material waste due to re-work from out of sequence operations and maximizes off-site fabrication to minimize on-site storage.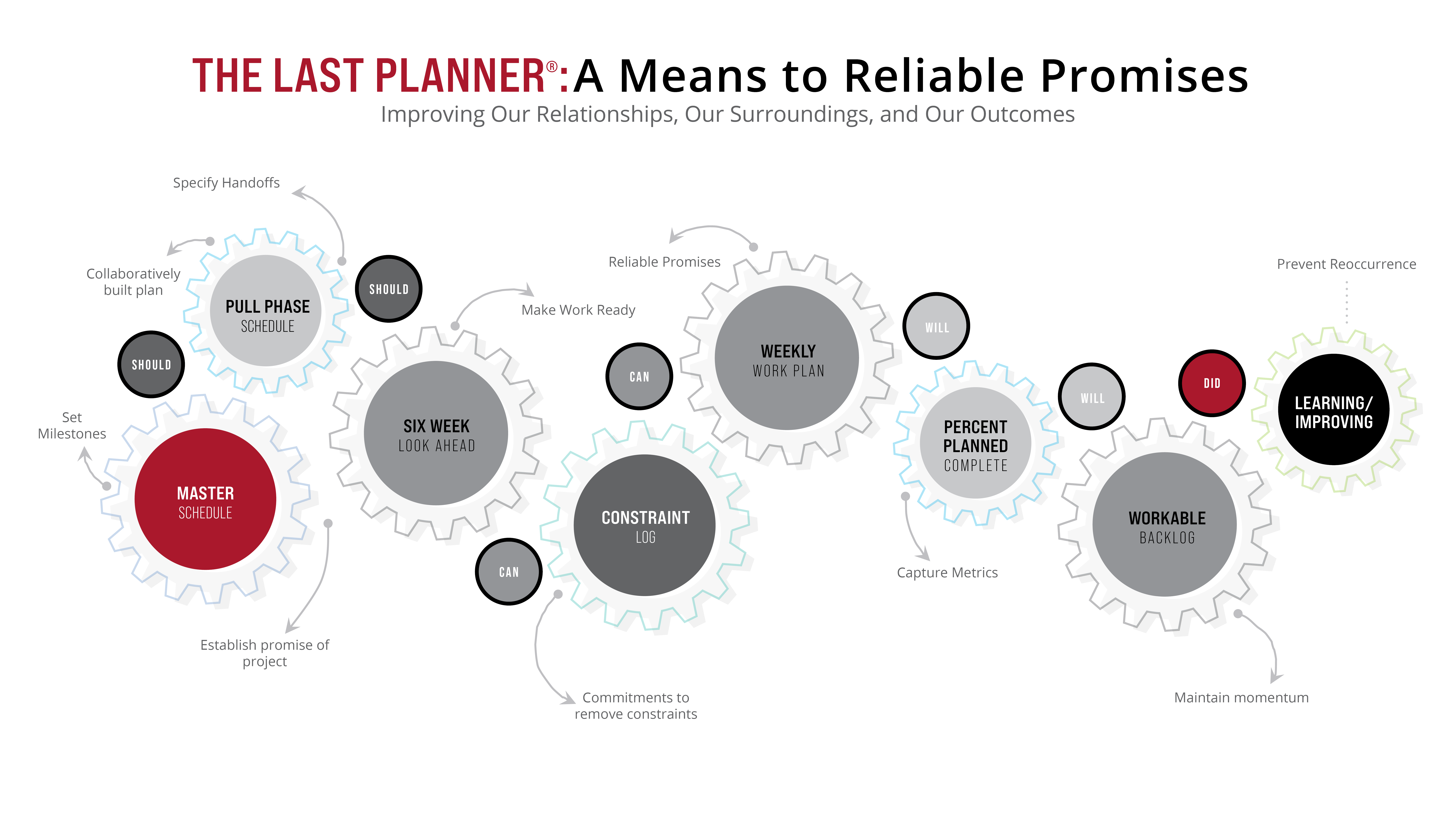 Lean is about developing principles that are right for your organization and diligently practicing them to achieve high performance that continues to add value to the customers and society.
I have worked with many contractors and Anslow-Bryant is a great team member and understands working in a cohesive unit. Simply stated, they understand that the client and the team come first.
- Saul Valentin, Principal, Collaborate
Our board is the ultimate decision maker and they are extremely pleased with the professionalism and organization of Anslow-Bryant. Their team consisted of project manager, estimator, construction superintendent, all led by James Bryant are all fabulous honest team members. We have had the same team throughout the project. They all attend every meeting. We are treated as this is the only and the most important project they have. We have set communication touch points at the very beginning and the communication continues to be very open and constant between the team.
- Ms. Karen Mowbray, Founder, Charter School Success
I have worked many billion dollar projects throughout the US and Puerto Rico with some of the biggest contractors in the US and your management staff has one of the finest teams of people that I have ever worked with. They have been a pleasure to work with and I hope we will work many more projects together here at BP.
- Danny Webb, BP QA Manager & HSE Consultant
Anslow-Bryant was a great member of our project team.  Anslow-Bryant's diligence and resourcefulness led them to find numerous savings for our project without sacrificing quality for the end user.  They understood the needs of the owner and acted in our best interests.
- Larry Vossler, Rice University
The Anslow-Bryant Advantage
We don't pursue projects — we pursue relationships. At Anslow-Bryant, you'll partner with an engaged and responsive team who shares your values. You can expect innovative approaches to your project, including Lean Construction techniques, and an uncompromising commitment to safety initiatives. Rest assured that every Anslow-Bryant staff member has OSHA and site-specific training to help make your final build safer.
Partner With Us
Learn what we can do for you. Discover how our Lean Construction principles can benefit your Houston-area business by contacting us online today.