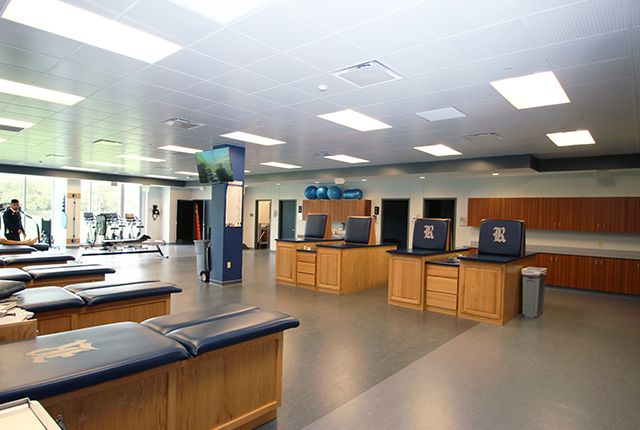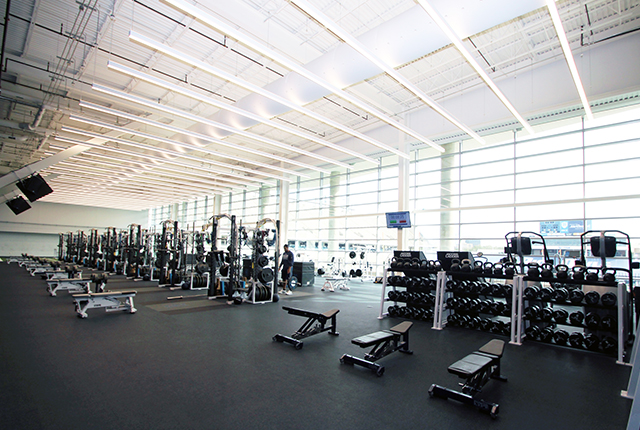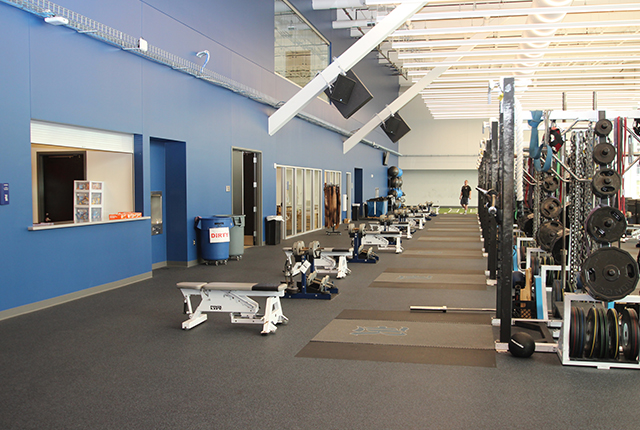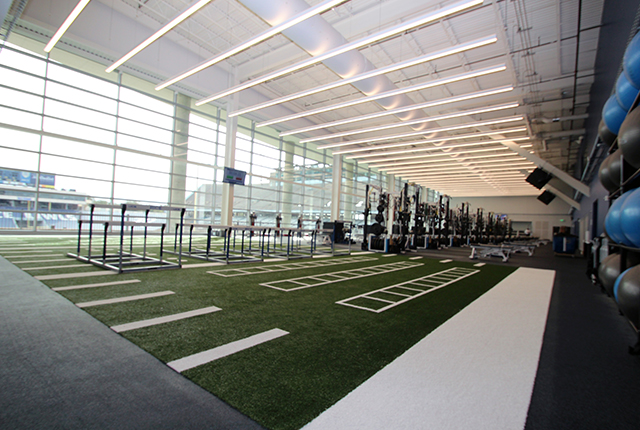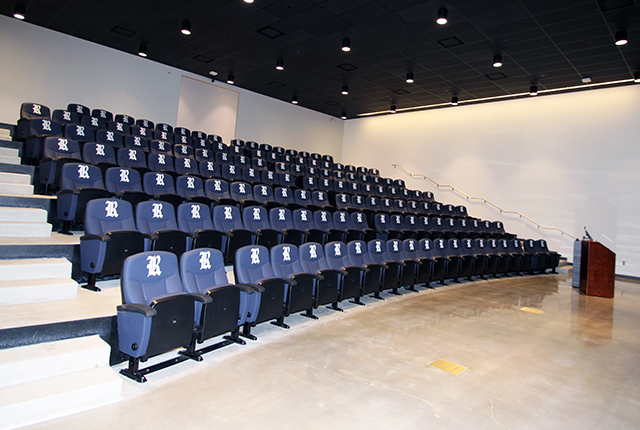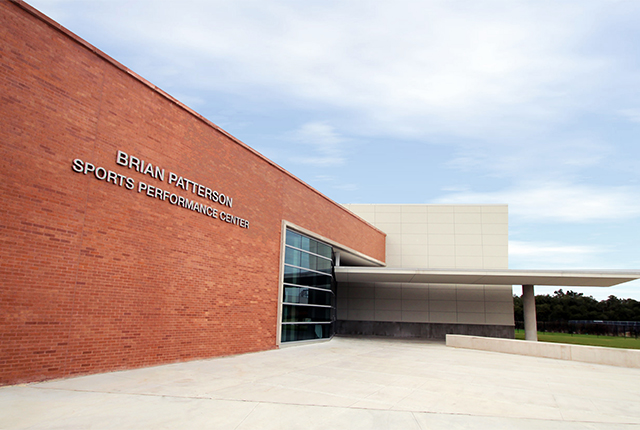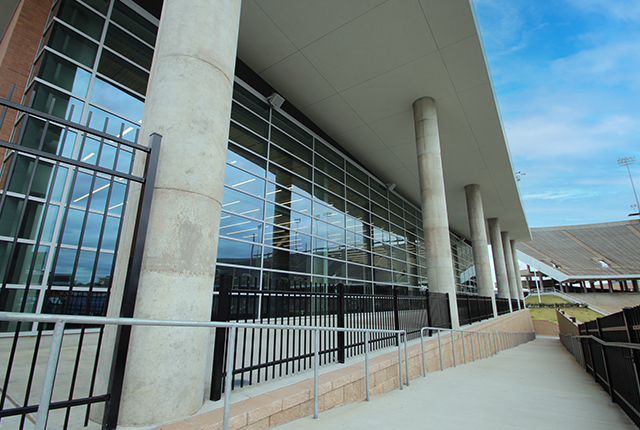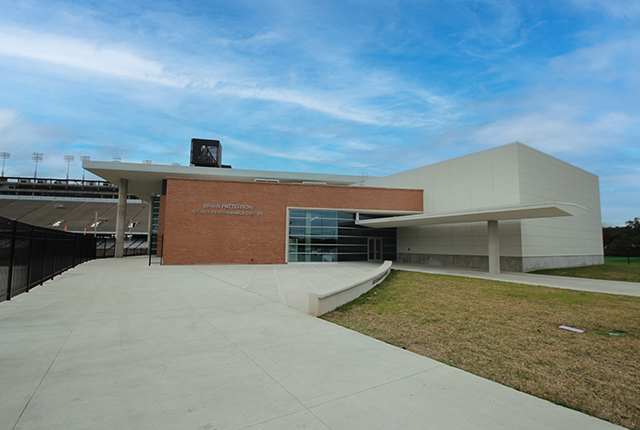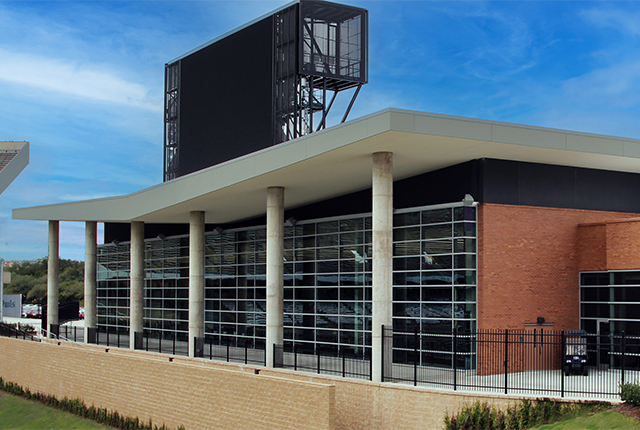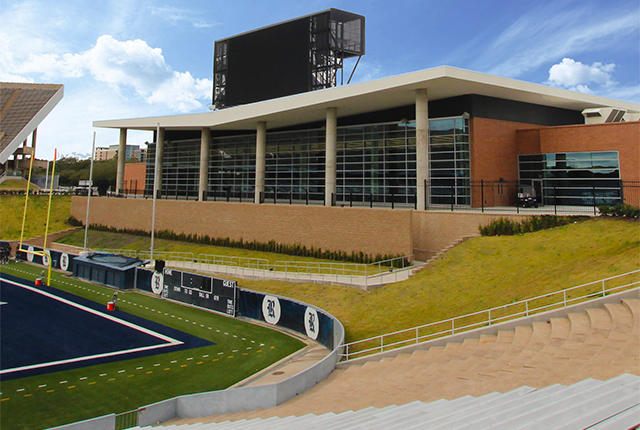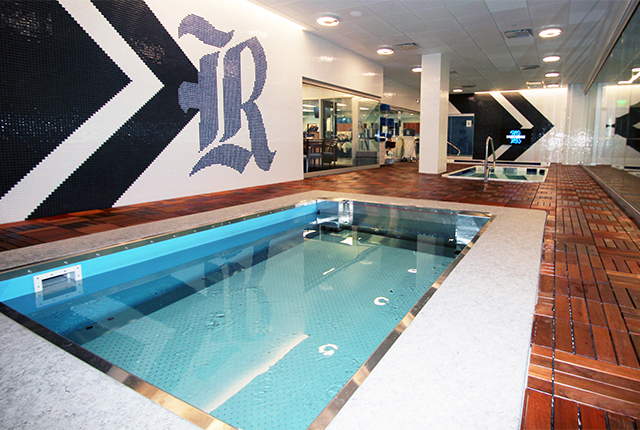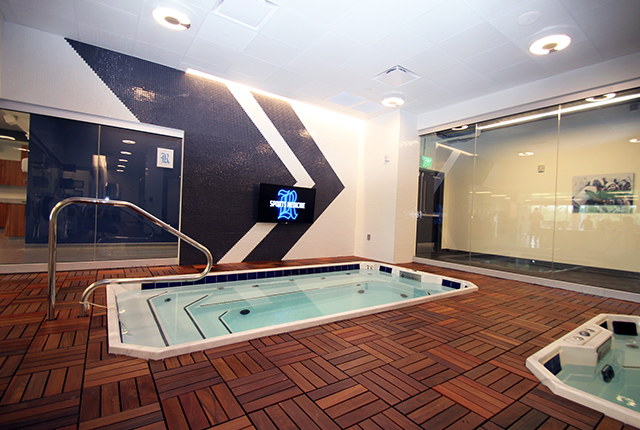 Rice University Brian Patterson Sports Performance Center
Market: Higher Education
Project Type: Renovation
A two-story steel structure building, located between the existing competition field and practice field. It includes locker room, sports medicine and training area, weight room, equipment and laundry room, coaches' offices, position meeting rooms, video editing room, scoreboard, team auditorium, and a large entry lobby that can also be used for team dining.
We were faced with two challenges during pre-construction, both of which consisted of coordinating the construction of a project abutting the football field during college football season.: 1.) the pre-planning and sequencing all had to be coordinated around game day; 2.) providing direct access to the field from a building on a grade to a field below grade while stabilizing the slope and
providing ADA access.
Location: 6100 Main Street, Houston, TX 77005
Awards: Houston Business Journal: Landmark Awards Finalist