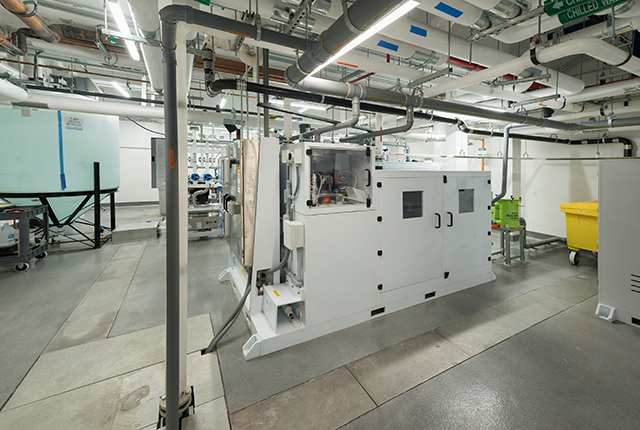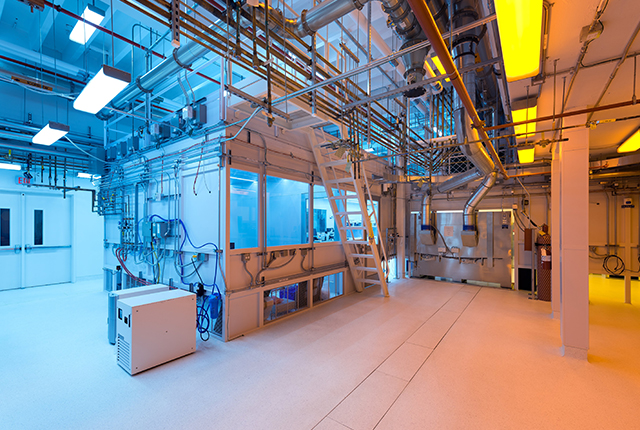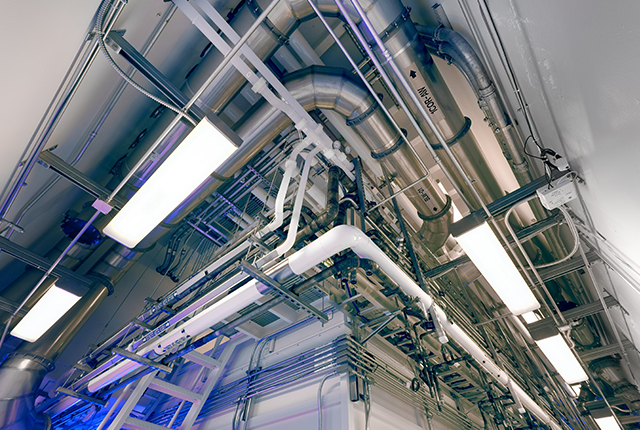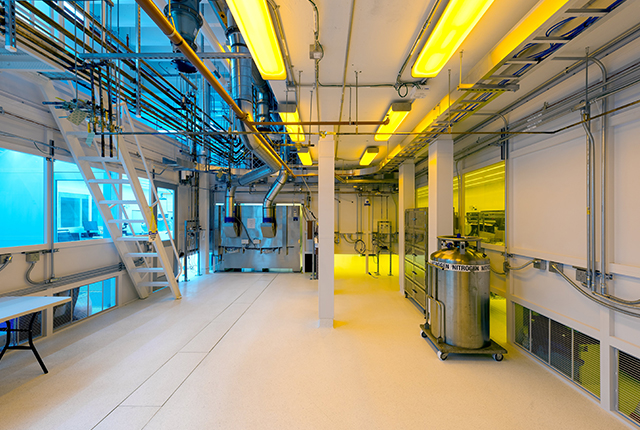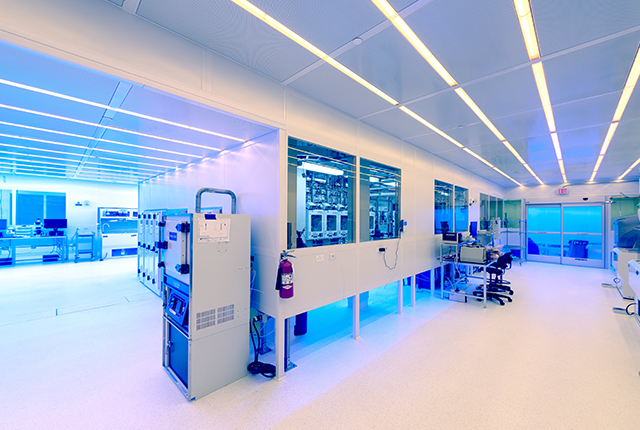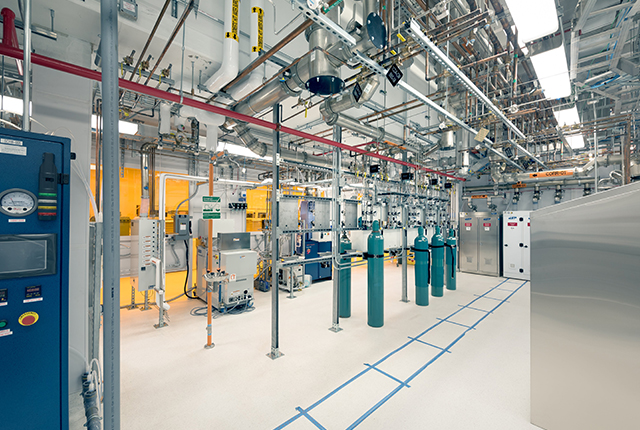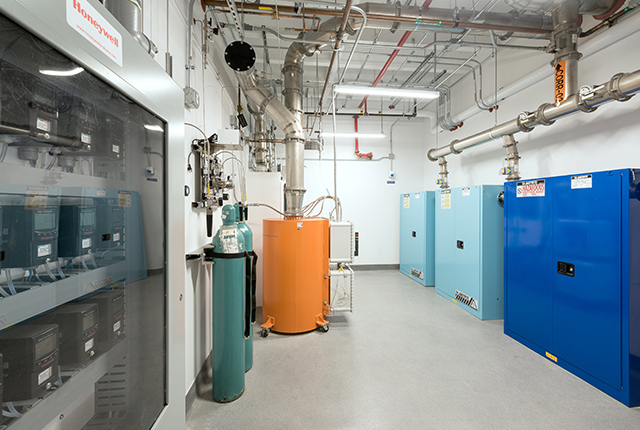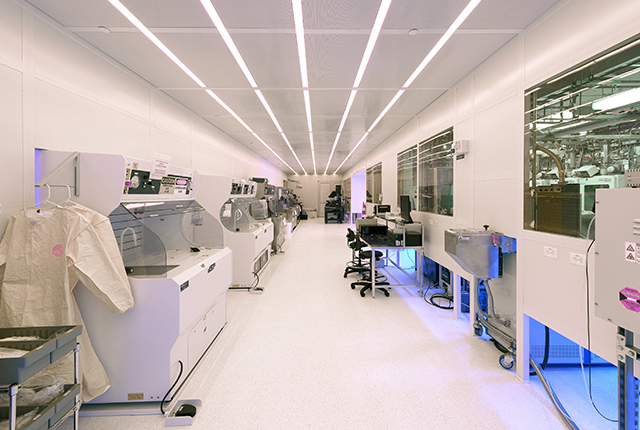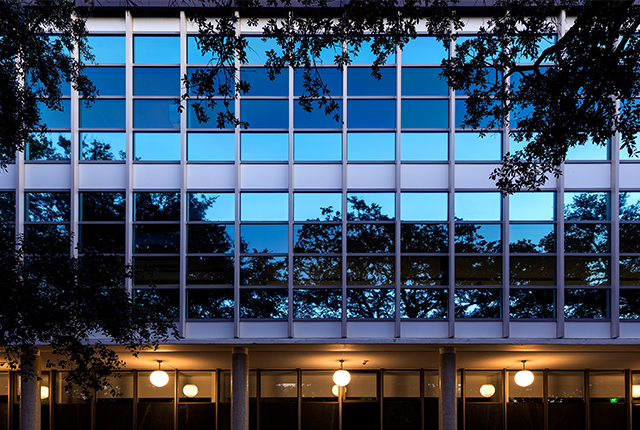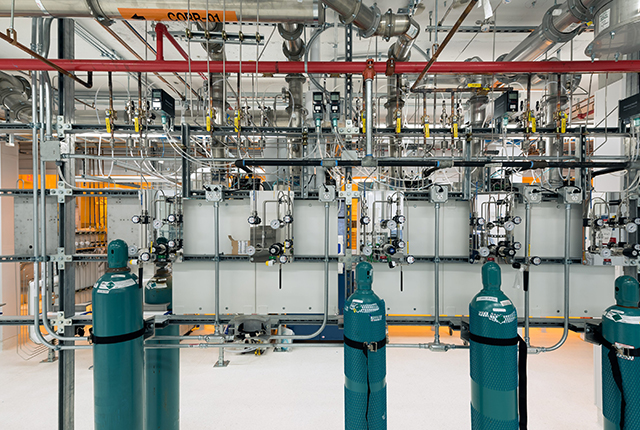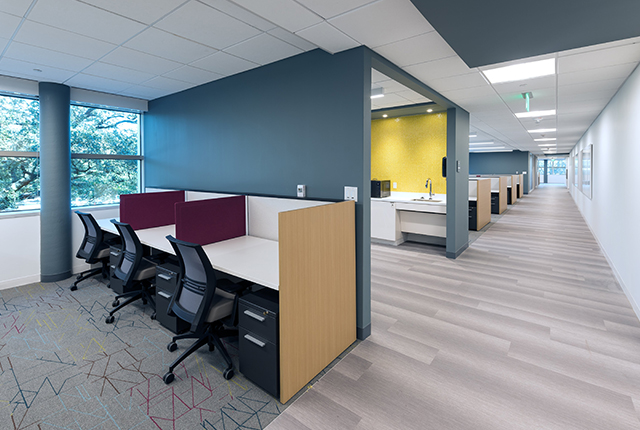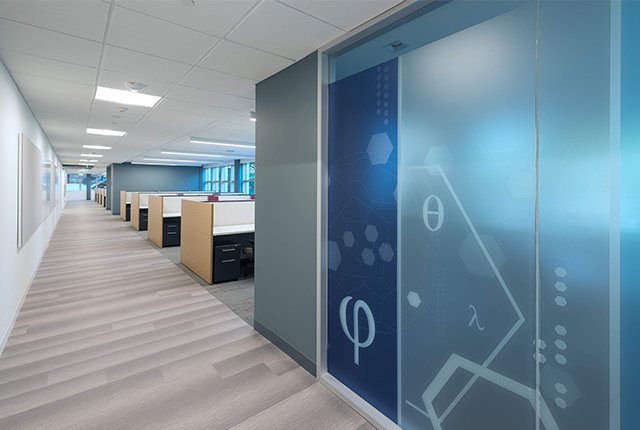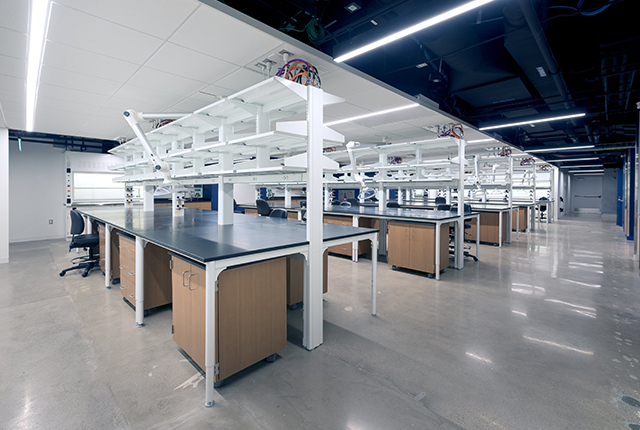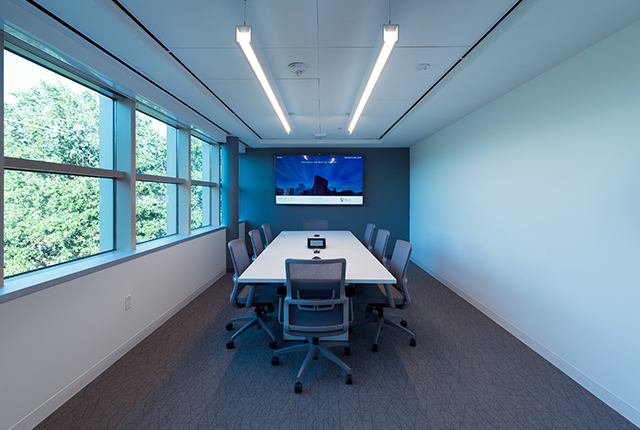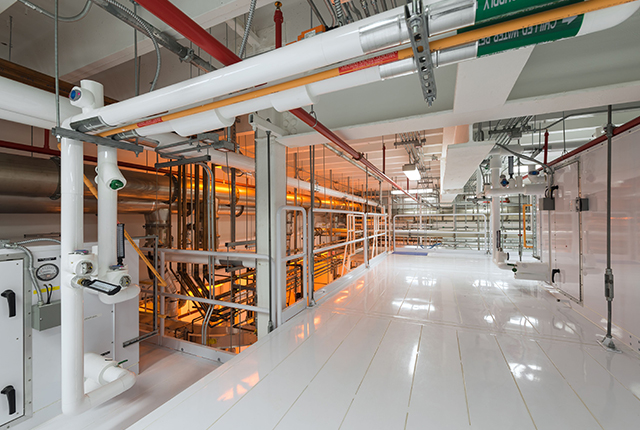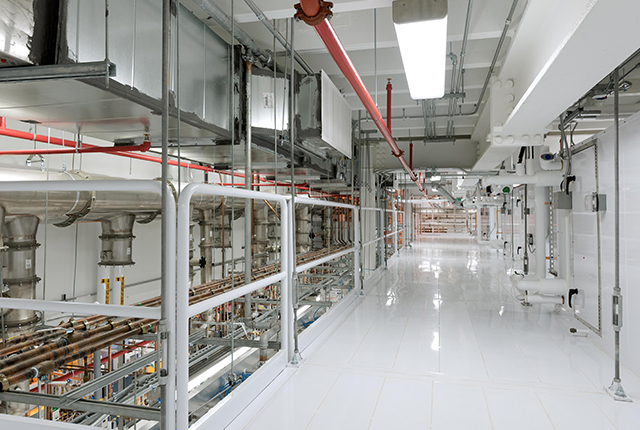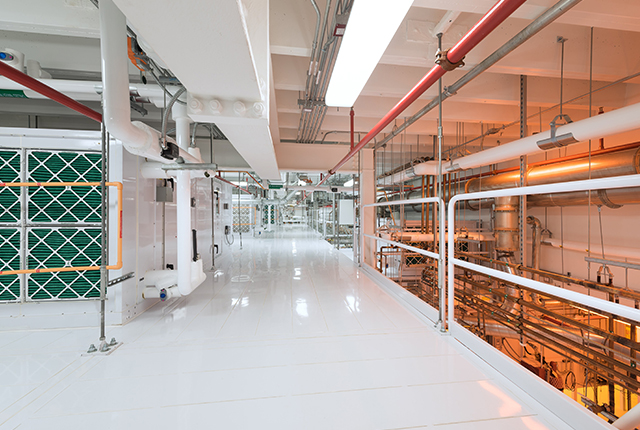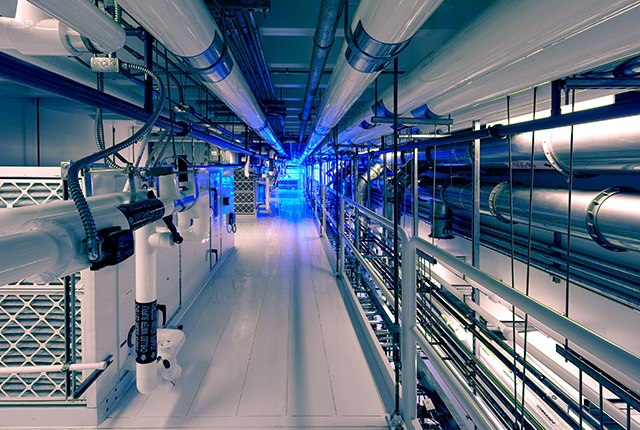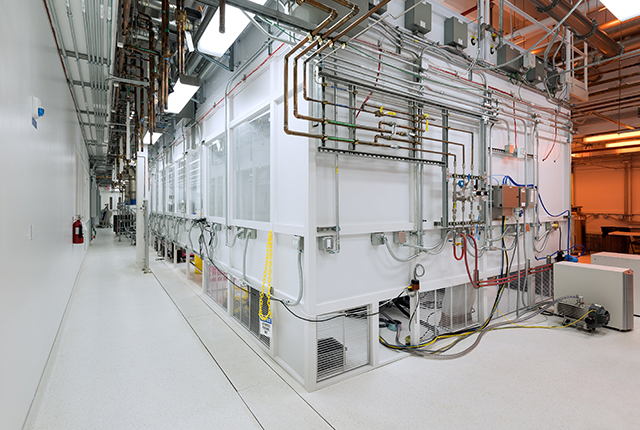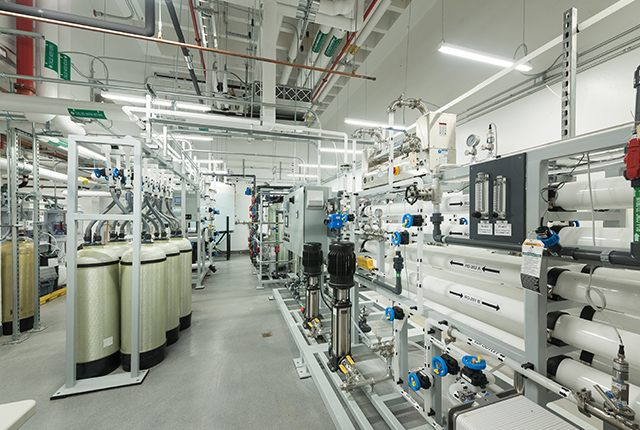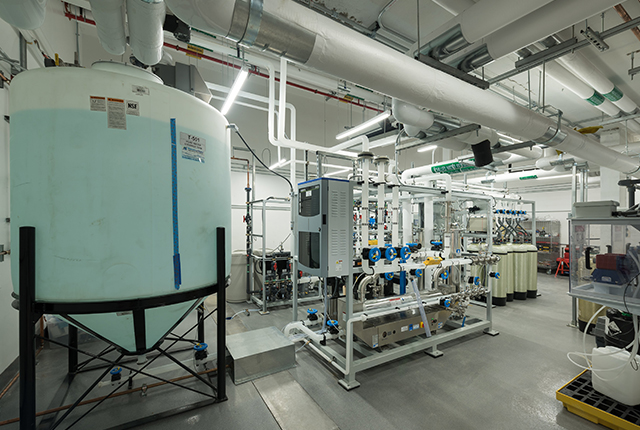 Rice University Space Science and Technology Building
Market: Higher Education
Project Type: Renovation
A complete renovation of the historic Space Science & Technology Building considered the birthplace of nanotechnology. This project consisted of all new infrastructure and finishes to support a new Class 1000 Cleanroom, Molecular Science Laser Labs, and Chemical & Biomolecular Engineering Labs. The buildings also house the Department of Chemistry chair and Environmental Health & Safety Office System.
The Environmental Health & Safety department remained operational throughout construction. The 2,500 square foot space was provided temporary services to allow the replacement of all building infrastructure. All adjacent spaces were demolished and partially built back prior to starting the renovation of the EHS office. Once Anslow-Bryant was ready for finishes to be installed in the building, the EHS group was relocated to an off-site temporary office to allow for a 6-week renovation schedule of their space. Prior to the EHS move-in, all services were switched over to the building's permanent utilities.
The loading dock remained operational throughout construction to allow receiving and distribution of chemicals all over campus. In addition, the campus helium recovery system was housed in the basement of the building and remained operational throughout the duration of the project. Temporary services were brought over from the adjacent building for a more stable and reliable service. Permanent utilities were switched over upon completion.
Location: 6100 Main Street, Houston, TX 77005
Awards: AGC Houston Apex Awards – Bronze